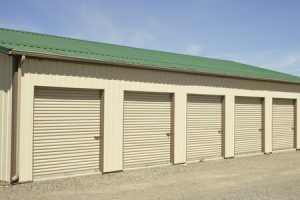 As a business owner, keeping your commercial property safe and secure is one of your primary concerns. One way to instantly make your entire business safer and more secure is by installing rolling steel and fire doors. These doors are designed to prevent anyone from breaking into your business. They can also be used as structural separations to prevent the spread of fire and smoke throughout a building. Bi-Rite Overhead Doors can supply you with the safety doors you need to make safety and security a top priority for your company.
Bi-Rite Overhead Doors has been supplying rolling steel and fire doors to companies throughout Ohio for nearly 20 years. Since first setting up shop in 2002, we've worked closely with a wide range of companies and provided support for all their commercial garage door needs. Whether you need to install a single safety door in your business or a bunch of safety doors, we can sell, install, and even repair and service doors for your company.
Unlike other garage door companies in the area, Bi-Rite Overhead Doors always responds to customer calls on the same day they come in. We can send someone out to your business to show you the different rolling steel and fire doors we sell or perform repairs and service on safety doors if you need it done. All our products and services are priced reasonably, and we'll always provide you with a free estimate before any services are performed. What's more, on top of all that, we also honor manufacturers' warranties, which is just one more thing that sets us apart from the competition.
Take advantage of our large selection of rolling steel and fire doors by calling Bi-Rite Overhead Doors at 419-339-3909 today. We can help those businesses operating in Kenton, Van Wert, and Lima, OH in addition to many of the surrounding areas.